Are you going to follow a course in graphic, musical or digital creation? You are certainly looking for equipment that will allow you to organize your work efficiently and at a reasonable price. The importance of a quality computer is undeniable. So how do you choose a computer for your artistic training?
Evaluating your PC or MAC: things you need to consider
You have chosen an artistic branch of study, the choice of the computer that you will be using during your studies is an essential step in this process. Choosing your student computer means taking into consideration some parameters that will depend on its final use.
The Processor
First of all, the processor. This is the brain of your computer. It will give the tempo for almost all the applications you will use (Photoshop, Illustrator, After Effects, Cubase, Blender ...). It for sure the most expensive component of your computer. It will have to be powerful in order to provide you with the necessary processing power to run your applications.
AMD and Intel dominate the processor market. You will then have to choose yours according to your needs. In any case, a chip running at least at 2.5 GHz is required to run an application such as Photoshop.
For the 3D modelling, the processor is one of the components that will require your full attention.
The Memory
Memory or RAM (Random Access Memory) is the other essential component in your PC configuration. It refers to the storage space on which the files will be loaded during your work. Software such as Photoshop uses a lot of random access memory (RAM).
The 3D modelling software Blender for example requires 8 GB RAM.
The graphic card
Also known as a GPU (Graphic Processing Unit), the graphics card can be considered optional. This is an item that you can add to the configuration of your student PC for extra comfort. Indeed, software such as Photoshop takes full advantage of the additional resources offered by your GPU for the functioning of certain modules.
If the GPU is not essential for graphics creation, it is a must if you plan to do video editing. So, if you are going to do video editing, especially with 4k, a graphics card with at least 2 GB of video memory (VRAM) is required.
The hard drive
Choosing a student PC also involves the use of a large storage capacity. As digital files are becoming increasingly large (vectorial, PSD, HQ music, 4k ...), it is necessary to opt for a large hard disk. A storage volume of 1 TB is the benchmark.
For this purpose, there are 2 types of storage technologies, HDD and SSD. While the first offers a favorable storage/price ratio, the second is much more efficient.
In addition to the above-mentioned components, an ergonomic screen, keyboard and mouse, as well as a graphics tablet are also required. If you opt for a screen other than that of your laptop, a diagonal of at least 24 to 27 inches with an IPS panel is preferable. This type of panel ensures a homogeneous rendering.
PC or MAC: Which operating system to choose?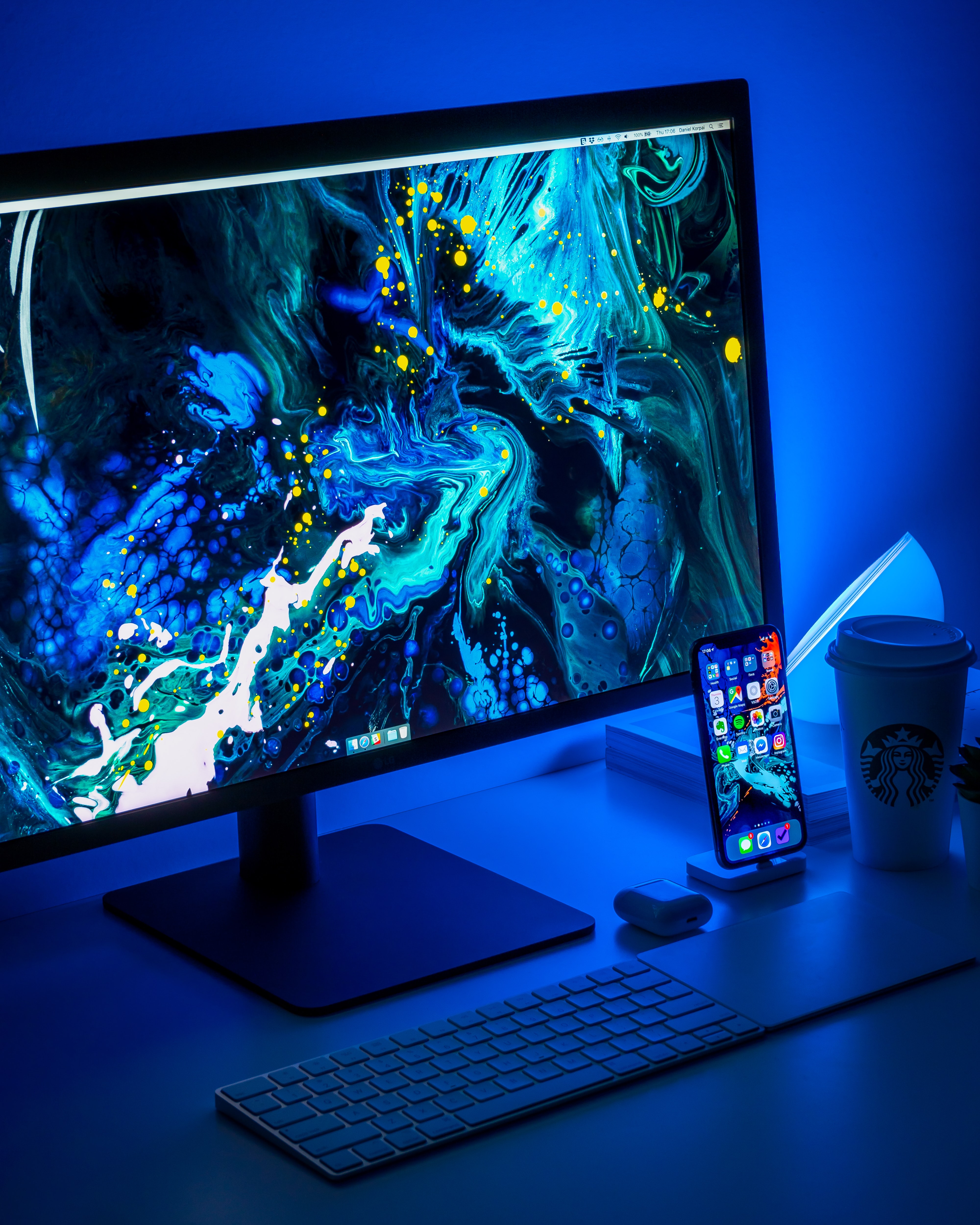 MAC OS or Windows? This is the eternal debate, each user has his own opinion. However, depending on your needs and your budget, it will be preferable to turn to one or the other of the two systems, each has its advantages and inconveniences.
Advantages of the PC
Recent configurations (useful for running applications and their updates).
More compatible software (Windows is compatible with most digital publishing software on the market).
Cheaper for the same configuration (PCs are cheaper than MACs and Macbook Pro for a similar configuration. This offers more possibilities and comfort for creation, especially on a tight budget).
Possibility to configure your own computer.
Inconveniences of the PC
Less secure and more vulnerable to viruses
Advantages of MAC
Although PCs are now capable of this, MACs have traditionally been known to offer better color, typography and even design results with less effort.
Retina screen offering better visual comfort.
Lightweight, with a CPU integrated into the screen.
Inconveniences of MAC
Fewer USB and HDMI ports for connecting related devices.
MAC configurations are often stopped and not upgradable, which does not allow an upgrade of its configuration. Upgrading is often necessary when starting on a limited budget.
MACs are more expensive for the same configuration with a PC. This has a strong impact on the choice of a PC for a student's formation.
Some setup suggestions:
PC setups:
To help you choose a student PC, we offer 3 configurations that will fit any budget.

Setup PC #1

Processor: AMD Double cœurs A6-7400K à 3,50Ghz
Ventirad: Already included with the processor
Motherboard: Asus A88X with FM2
Memory: 1 x 8 GB DDR3 at 1600 Mhz
Storage: 1 TB Sata3 at 7200 rpm
Graphics card: integrated AMD Radeon R5
Case: CORSAIR Box PC Carbide 100R
Power supply: 500W thermo-regulated power supply


Setup PC #2

Processor: AMD - Ryzen 5 2400g 3.6GHz 4-core processor
Fanrad: Already included with the processor
Motherboard: ASUS PRIME B450M-K - AM4
Memory: CORSAIR DDR4 PC Memory - Vengeance LPX 16 GB (2 X 8 GB)
Storage: Samsung - 860 Evo 250GB 2.5″ SSD
Graphics card: MSI - GeForce GTX 1050 2 GB
Case: CORSAIR Box PC Carbide 100R
Power supply: EVGA PC power supply - 500W - 80PLUS
Graphics tablet: Wacom Intuos Art Small
Display: HP IPS 24 inch

Setup PC #3

Processor: Intel Processor - Core i9-9900K (3.6 GHz)
Cooling: Corsair Hydro Series H115i PRO
Motherboard: MSI MPG Z390 GAMING EDGE AC
Memory: Corsair - Vengeance LPX 32 GB (2 x 16 GB) DDR4-3000
Storage: NVMe PCI-E SSD NVMe 480GB
Graphics card: NVIDIA GeForce RTX 2070 SUPER 8GB
Case: Corsair Carbide SPEC-OMEGA RGB
Power supply: be Quiet Straight Power 11 750W ATX modular
MAC setup:
Choosing a MAC for a student at an affordable price will require a little more effort than with a PC. Indeed, new, a mac for a student with few means will prove to be expensive. While a refurbished device that is 4 or 5 years old will be more affordable.
MAC setup #1
MacBook Pro 13" Retina 2015
Processor: Intel Processor - Core i5 dual core 2.7 GHz
Memory: 8 GB RAM
Storage: SSD 128 GB
Graphics card: Intel Iris Graphics 6100
MAC setup #2
MacBook Pro 13" Retina 2015
Processor: Intel Processor - Core i5 dual core 2.7 GHz
Memory: 8 GB RAM
Storage: SSD 128 GB
Graphics card: Intel Iris Graphics 6100
MAC setup #3
APPLE MACBOOK PRO 16 inches 2020
Processor: Intel Core i9 9th Gen 2.3 GHz processor (4.8 GHz turbo)
Memory: 16 GB DDR4
Storage: 1 TB SSD
Graphics card: AMD Radeon Pro 5500M 4 GB DDR6 dedicated
The alternative of virtual computers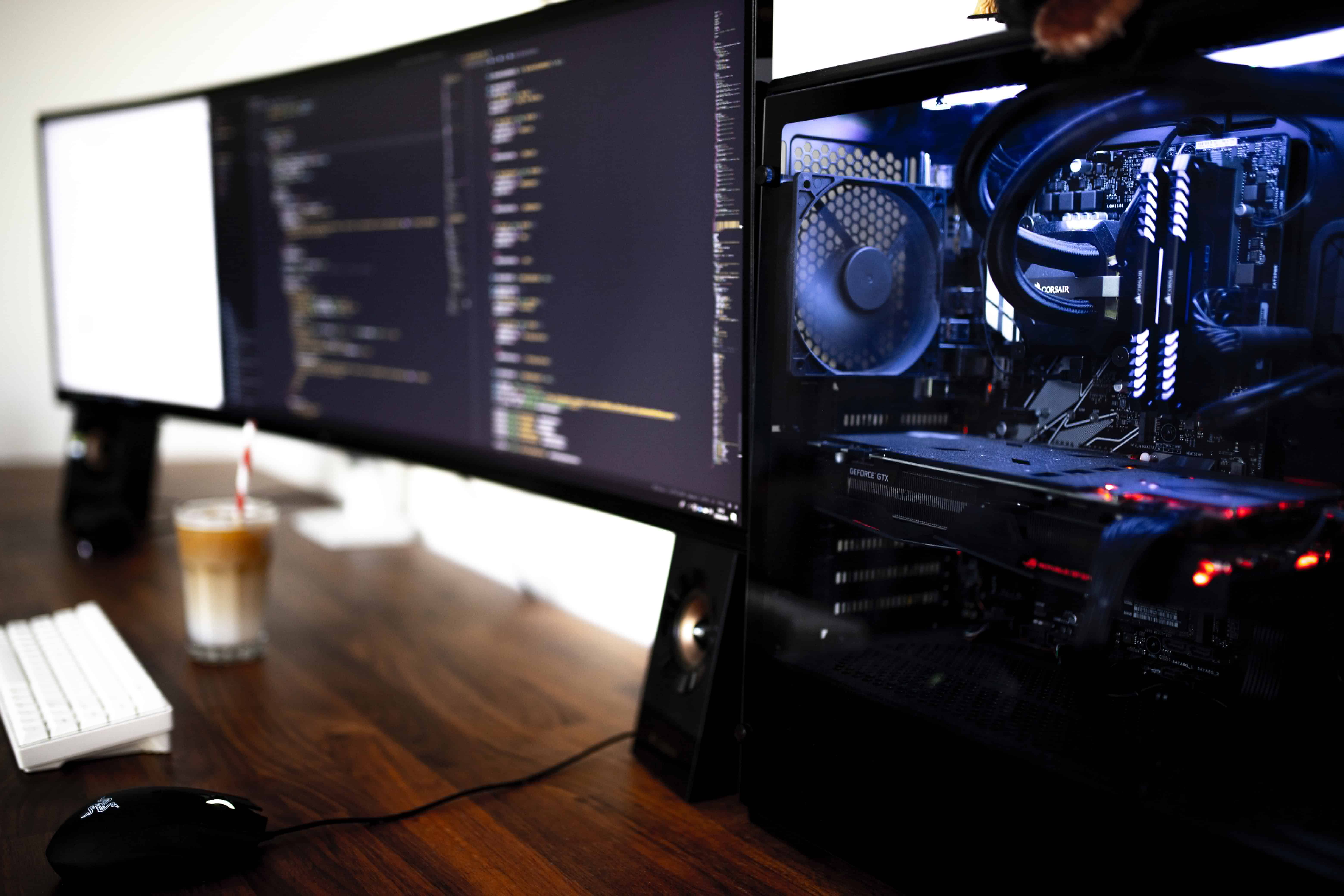 The advent of cloud computing has allowed several technologies to develop. Among them, virtual computers. These are in fact computers stored remotely and accessible directly through an Internet connection.
The idea behind such technology is to allow you to access the power of a remote computer from a box installed in your home. One of the best known examples is the Shadow Tech company. The device is a simple box with an Ethernet and HDMI port, connected to your computer. The whole package is available for a monthly subscription.
A good internet connection is a must to take full advantage of this technology. However, you will be dependent on the vagaries of your connection and various aspects of your configuration that may affect the system. Our advice is to take advantage of the one-month, without obligation to test the technology for yourself.